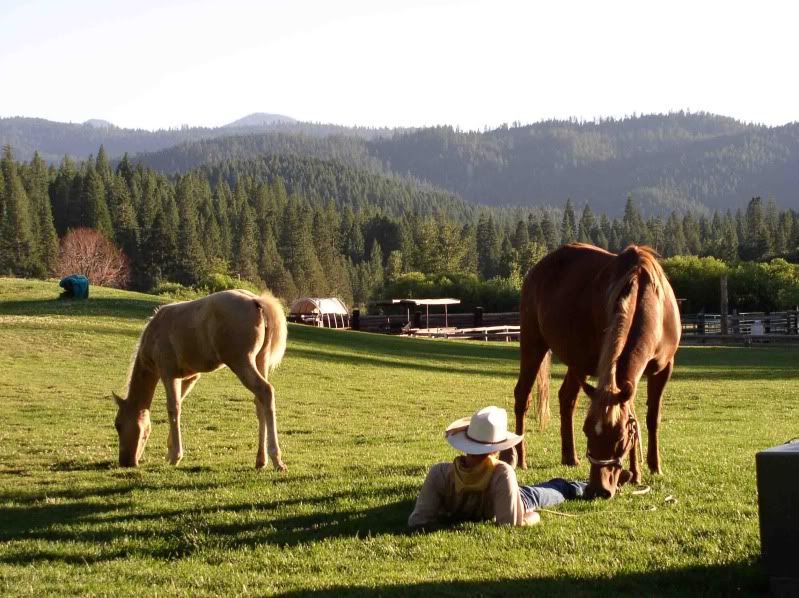 Traveling solo is a popular choice these days. Traveling single has many positive benefits and allows for the ultimate flexibility in planning destinations, itineraries and type of vacations. If you travel single, you can do whatever you want on vacation and not have to worry about anyone else. Most hotels and resorts have amenities to accommodate the single traveller and with the increasing number of single travellers, meeting new friends will be even easier.
A dude ranch vacation is an excellent choice for the single traveler for many reasons. Going to a dude ranch by oneself can be a rewarding and enriching experience and an excellent opportunity to meet and make new friends in a spectacular and safe environment. Dude ranch vacations are designed to encourage mixing and mingling among guests, whether out riding the trails, sitting together at dinner or convivial socializing to wind down the day. A dude ranch vacation can provide friendly companionship from the moment you arrive to the day of your departure. Alternatively, peace and solitude are always readily available on a dude ranch, be it within the ranch compound or in the beautiful surrounding wilderness.
Dude Ranch Benefits For the Single Traveller
Home on the Ranch
Unlike beach resorts or large hotels, dude ranch owners are renowned for their welcoming warmth, gracious hospitality and for making each guest feel like a member of the ranch family. On dude ranch vacations, even if you arrive single, you will soon feel right at home.
Communal Dining
The dining facilities at a dude ranch are often deliberately casual and comfortable so as to create a relaxed ambiance. Most dude ranches have a communal dining system where guests eat together. The superb evening meals, often prepared by trained chefs, are served at set times, which enable lots of friendly exchanges among fellow diners. Breakfast and lunch is more flexible as guests come and go depending on their daily schedule.
Nightly Entertainment
An important feature of dude ranches are the nightly activities that can round off a perfect day in the saddle, a hike up a mountain trail, or perhaps an exciting canoe excursion down a fast flowing river.
The many activities at a dude ranch may include a cocktail hour, barbecue and a sing-along around the camp fire, darts, cards or shuffleboard in the games room or even a live show put on by local performers. Along with movies, swimming pools and hot tubs, dude ranches are eager to provide lots of communal entertainment. Lastly, for those times when all you want to do is curl up with a good book, most dude ranches have just the right spot handy.
Daytime Activities
Dude ranches are all about horses and riding right? Well…..yes and no! Yes, because of the many horse-back activities generally available to suit all levels, such as riding lessons in the corral, 2 to 3 hour gentle trail rides over local terrain or all-day treks along rocky mountain trails to view the surrounding scenic splendour.
And no... because in addition to horse-back riding, dude ranches usually offer a wide variety of daytime activities, which may include rounds of golf at a nearby course, tennis, bicycling, white-water rafting, sightseeing trips to neighbouring towns, hiking and fishing.
Participating in dude ranch group activities will not only heighten your sense of adventure, but will quickly foster a sense of camaraderie among you and fellow guests. There are always plenty of fun-filled days at a dude ranch to talk about and share over that first cool beer or glass of wine, when you meet later in the dining-room.
Ranch Vacation Pricing Policy For Singles
Now is a particularly good time to consider taking that solo vacation at the dude ranch of your choice, since many dude ranches have waived the single supplement due to the slowing of the economy. Additionally, off-season rates at dude ranches are quite often favourable for the single traveller when the dude ranch is less busy but still fully active.
Dude Ranches for the Single Traveller
Dude ranches are the perfect vacation for those people who find themselves travelling solo but would prefer to have some congenial company along the way.
North American dude ranches host people from all over the world and from all walks of life…..a truly fascinating melange. Sometimes, lasting friendships may form out of a week spent together sharing meals and various ranch activities. Invariably, the ranch owners become friends and many guests return year after year to enjoy their host's hospitality.
Whether you are travelling single by choice or circumstance, a dude ranch vacation is a unique opportunity to experience the great outdoors and make some exciting new friends. Ranchseeker can help you pick and choose the ideal dude ranch to suit your needs. Our dude ranch search engine puts hundreds of dude ranches right at your finger tips.