If you have a family you're probably always searching for a new vacation destinations suitable for your entire family. On the one hand, it has to be safe for the kiddies; but you also want it to be fun for everyone. Moreover, you'd definitely want to enjoy some private time with your significant other, even if it's just while sharing a relaxing spa treatment. If you've been nodding to all of these suggestions, here's an idea: Book Your Next Vacation at a Dude Ranch.
Dude ranches are open in both summer and winter and are more than just a homestead for cowboys. Some are full-fledged luxury resorts that offer amenities similar to high end hotels such as spas. On the other hand, some offer the comforts of a home away from home through amenities such as home-cooked meals and comfy beds. And there's always the option of working ranches where you get to immerse in the cowboy culture in every way, starting from the place's décor to activities like cattle drives.
Here are seven more reasons to book a spot for you and your family at a nearby, or faraway, dude ranch.
Exploring a New Culture – If you or your young ones have always dreamed of becoming cowboys or cowgirls, this is your chance. For at least a week, you get to step into cowboys' boots, working hard like they do and/or experiencing the natural beauty of the plains they once herded cattle on. And nothing beats waking up to the sounds of horses or the smell of an all-American trail breakfast.
Driving Away from Technology – It may be hard for you to disconnect yourself from your phone and the internet at other destinations. However, the wild countryside will help you with this goal since there are usually no TVs or Wi-Fi connections in cabins. While there are some dude ranches with business centers or free Wi-Fi, take this opportunity to have a real conversation and cherish your loved ones.
Discovering the Joys of Riding – Probably the main reason you'd want to visit a dude ranch is to enjoy horseback riding. However, not only will you bond with a horse that's especially assigned to you, but you'll fall in love with the natural surroundings you both explore. If you're worried about your young city slickers, don't. You can enroll them in special horse riding courses that are especially designed for their age and riding expertise. Each dude ranch also has a safety supervisor, so you can easily unwind somewhere else if you don't feel like riding at the time.
Celebrating Nature – Be it by looking outside your window or riding a horse, you can marvel at the gifts of Mother Nature. The surrounding mountains, thick tree belt and even small wildlife scurrying around to say 'Hello!' will constantly amuse you and make you appreciate the true beauty you'll probably never experienced in the city.
Immersing in Numerous Activities – Don't strike dude ranches off your list of holiday destinations if horseback riding isn't your thing. Many ranches provide a range of activities that will thrill you, relax you and keep everyone in your family excited. For instance, you can go fly fishing, take a guided tour, explore your surroundings through hiking trails, and even book a spa treatment. If you're heading to a dude ranch during winter, your list of activities can include skating on nearby lakes or skiing at a nearby resort.
Meeting New People – Different families may be vacationing at the same ranch you chose, which means that you'll meet new people and possibly form new friendships. This is especially true if you plan on heading on a cattle drive, which is considered the best teamwork activity. Besides, the more kids the other family has, the more time alone you'll have with your special someone.
Tantalizing Your Palate with New Food – Forget about the usual breakfast, lunch and dinner you've eaten at home and give your beloved a break from the kitchen without compromising on quality food. Enjoy the delicious cowboy cuisine and taste the difference between the lasagna Florentine, grilled steaks and roast turkey you've had back home.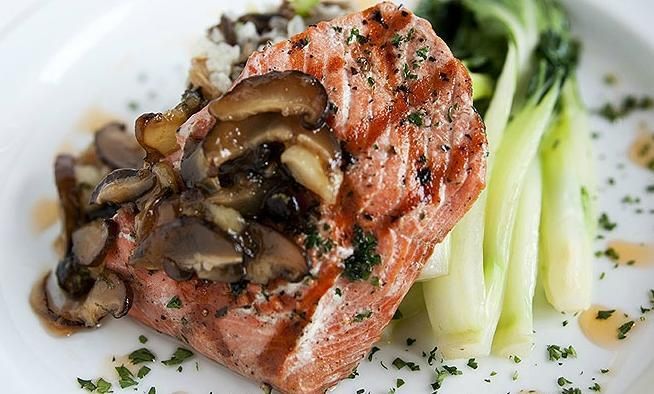 While each of these aspects make dude ranches great, nothing can compare to bringing the whole family together under one roof and at one table. You can't put a price on that. So book your next vacation soon before another family takes your place. Find a dude ranch using our FREE dude ranch search tool.