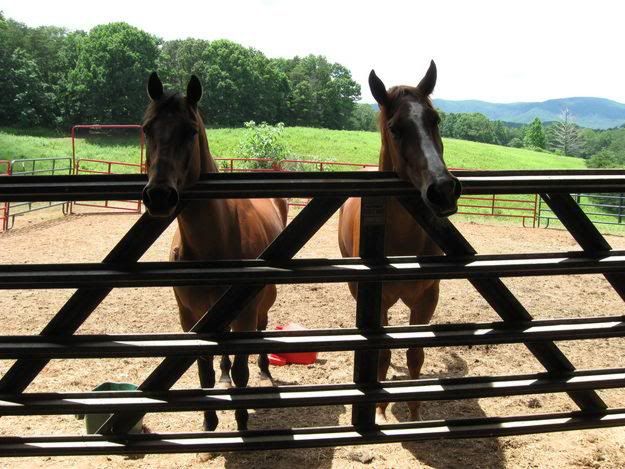 Want to try something exciting and unique this year on vacation? Horseback riding ranches offer a new type of vacation atypical to other vacations. Imagine feeling the freedom on horseback and enjoying vistas you have only previously seen on the big screen. This can be a reality, however, one has to be aware that planning for a horseback riding trip is important, in order to make sure that the vacation would be as near to perfection as possible.
What Are Horseback Riding Ranches?
Horseback riding ranches, which are also referred to as Dude Ranches, are vacation places set in ranches. While you can ride horses during your vacation, it certainly won't be limited that only that activity. Many horseback riding ranches have many other activities such as fishing, hiking, white water rafting and more.
Some horseback riding ranches have lakes, where you can go swimming or fishing, and most have large land areas where you can enjoy hiking, biking, mountain climbing, and a lot of different outdoor activities.
Choosing Horseback Riding Ranches
The first time is usually always the most memorable, and can make or break your vacation with horseback riding ranches. It is best that you gather facts about the horseback ranches available near your place and choose the best one for you so that you will end up with the best vacation experience. You can research about ranches by asking some of your friends or by going online. Many reputable Dude ranches have their own website these days thereby allowing you to check their amenities and service. While comparing the horseback riding ranches, you will also need to determine your budget in order to make sure that you won't go overboard with your expenses. Do not hesitate to call these different ranches so that you can ask for rates. Calling them also allows you to check which ones are more accommodating and more courteous in dealing with their clients.
Accommodation Choices at Horseback Riding Ranches
Horseback riding ranches offer different kinds of accommodations; from fully furnished and modern cabins, to small hotel-like rooms which are furnished with electronic devices and appliances. Working ranches, on the other hand usually have bare but comfortable rooms for the purpose of sleeping only. The rest of the fun then comes outside the rooms as you try one activity after the other.
Packing for Horseback Riding Ranches
If you are planning to take your family with you, it is important that you bring all necessary things, such as proper clothes and a first aid kit for emergencies. The clothes that you choose to bring should be appropriate for your ranch of choice, for the season and for the activities you select.
There are so many things to do at horseback riding ranches. Most ranches offer a variety of activity choices, so it's difficult to pinpoint what activities to do or to expect. What's important is that you choose a ranch that suits your needs and budgets, come fully prepared with your accommodation bookings and belongings and get ready to have some good old ranch fun!
When you are ready to find a horseback riding ranch for your vacation, use Ranchseeker's horseback riding ranch search engine.