Whether you're traveling alone or with your family members, rest assured that your dude ranch vacation is one you'll remember for as long as you live. In addition to offering traditional activities such as horseback riding and hiking, some allow you to wind down and relax through spa treatments and yoga classes. Besides, you won't be able to resist the natural beauty surrounding you, be it in the form of mountains, plains or even the desert itself. If you're finally heading to a dude ranch this year, remember the following three steps to get the best value for money and enjoy your holiday to the fullest.
Step 1) Decide When You'll Go
While a very few dude ranches are open all year round, expect most to be available between May and July and then September to October. Some are even available during Christmas, offering singles and families alike with a memorable holiday. So determine when you plan to go as that will be an important factor in deciding which ranch you'll vacation at.
Step 2) Decide on a Ranch
Once you decide on a season to visit the ranch in, you need to pick a ranch style. Choose between ranches that offer an authentic Western experience, a working cattle ranch, and a luxury ranch resort that comes with a spa and fitness center. You should also plan whether to head to an intimate, boutique ranch or one which entertains a larger number of guests.
Next, take into consideration the activities and amenities of the ranch. You should find out about onsite and nearby offerings, such as fly-fishing, horse riding, spa treatments and even children's programs. You should especially find out how close to the grid the ranch you intend to visit really is. Some tend to disconnect you from the world (and telecommunication channels) to allow you to bond with your family instead.
Now that you've shortlisted a few ranches, it's time for you to run the numbers. Don't be shocked at a week's price because the number you see usually includes all meals, lodging and, at times, activities. Also find out if the price you're paying includes transportation to and from the ranch. You may need to set money on the side for renting a car or shuttle service. Finally, remember that you may have to pay additional taxes and tip the ranches, so estimate another 10-30% more to your tab.
If you want to be more thorough during your selection, call up the ranch or email them asking the following questions:
What amenities and facilities do you get with the current rate? Do you need to pay extra for certain activities?
How are activities carried out – per group, per family or per person?
Does the ranch offer a shuttle service? If not, how can you get there?
What is the ratio of the staff to the guests?
What details can you share about the current riding program? Is there a limit for the people per ride? What's the terrain like in riding areas?
What else does the ranch offer aside from horseback riding?
What is traditionally offered for breakfast, lunch and dinner?
What makes the dude ranch special?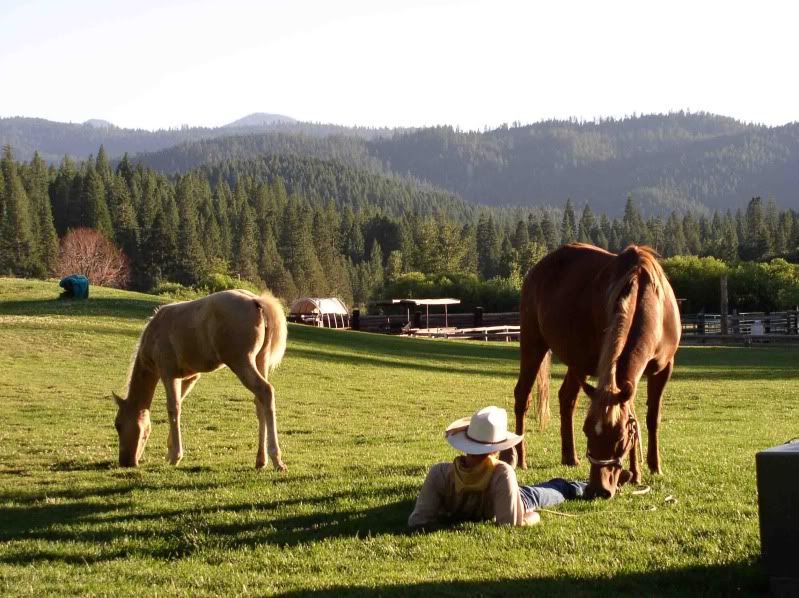 Step 3) Pack Your Bags
In addition to several pairs of jeans, you'll need to pack the following things to ensure your comfort and protection during your stay:
Light comfortable clothing for summer or additional layers for fall and winter]
Cowboy boots or a smooth soled boot with at least 2-inch heels (some ranches offer boots you can borrow)
A hat to keep the sun off your face
A thin pair of leather gloves for protecting your hands
Swimwear and exercise gear (if necessary)
A long rain jacket in case it starts raining
Your own toiletries (you can ask the dude ranch if it offers these)
Sunscreen, bug spray and chapstick
If you're planning on going bird watching or hiking often, include a set of binoculars, a camera and video camera in your luggage.
So now that you know how to plan your dude ranch vacation, get ready to start your journey. Tell your boss and your friends that you're off and get ready to ride, relax and have fun the cowboy way.